Scenario Analysis
Explore, visualize and analyze scenarios
TKRISK Scenario Analysis allows for in depth, multi-step, multi-scenario, analysis.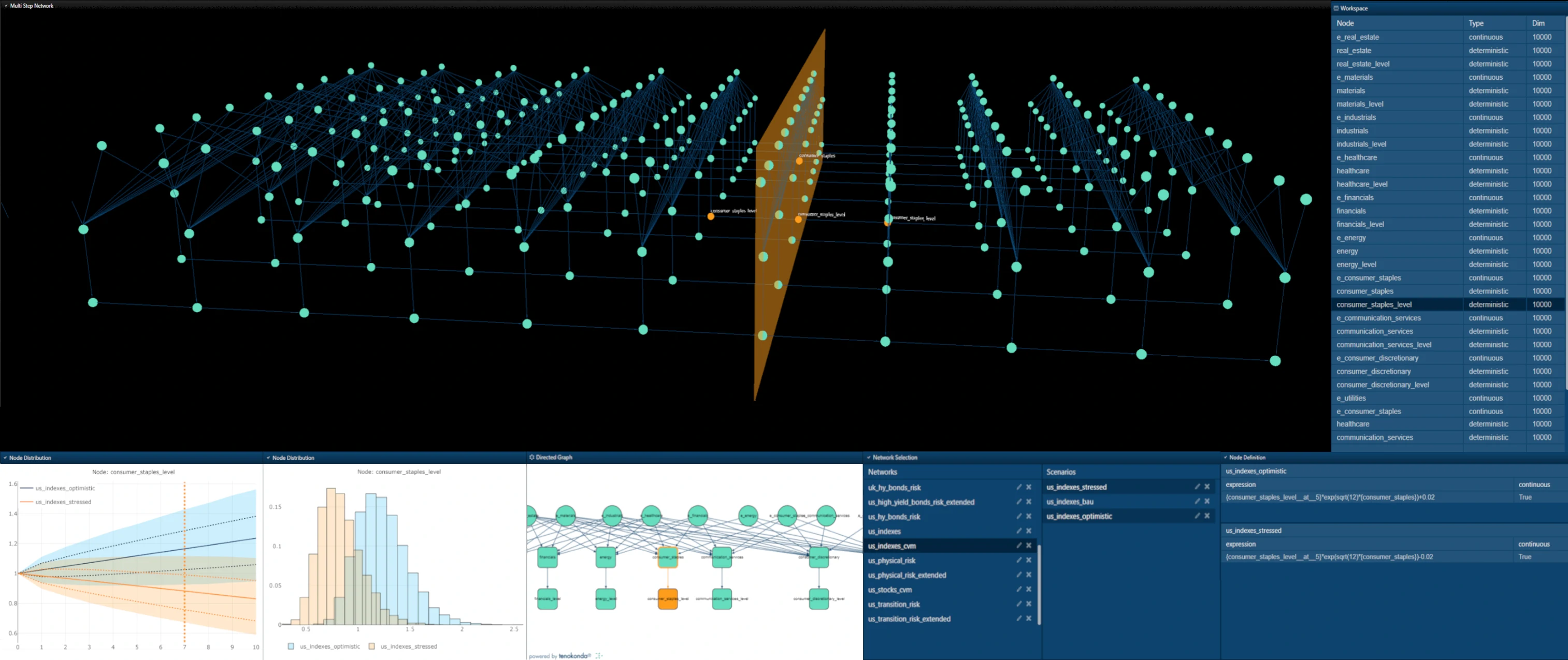 Features
Multi-step networks and scenarios selector.

Risk factors impact analysis.

Scenarios comparison over time.

Interactive 3d multi-step graph view.

Time slice scenarios analysis.

Time slice interactive graph viewer.
References
Koller D, Friedman N. Probabilistic graphical models: principles and techniques. MIT press; 2009.
Nielsen TD, Jensen FV. Bayesian networks and decision graphs. Springer Science & Business Media; 2009 Mar 17. - 5 Analysis Tools for Bayesian Networks p167
Darwiche A. Modeling and reasoning with Bayesian networks. Cambridge university press; 2009 Apr 6. - 17 Learning: The Maximum Likelihood Approach p439, 18 Learning: The Bayesian Approach p477.
Get TKRISK Today
Instant Access
Get started with your free trial account.
How to Buy